Dave Chappelle's Biggest Influence Is Bugs Bunny
Dave Chappelle is one of the most famous and successful comedians to ever do it. He's known for his hilarious observations on life and button-pushing jokes about different groups of people. He cites celebrities such as Richard Pryor as his influences, according to The Laugh Factory, but also Bugs Bunny.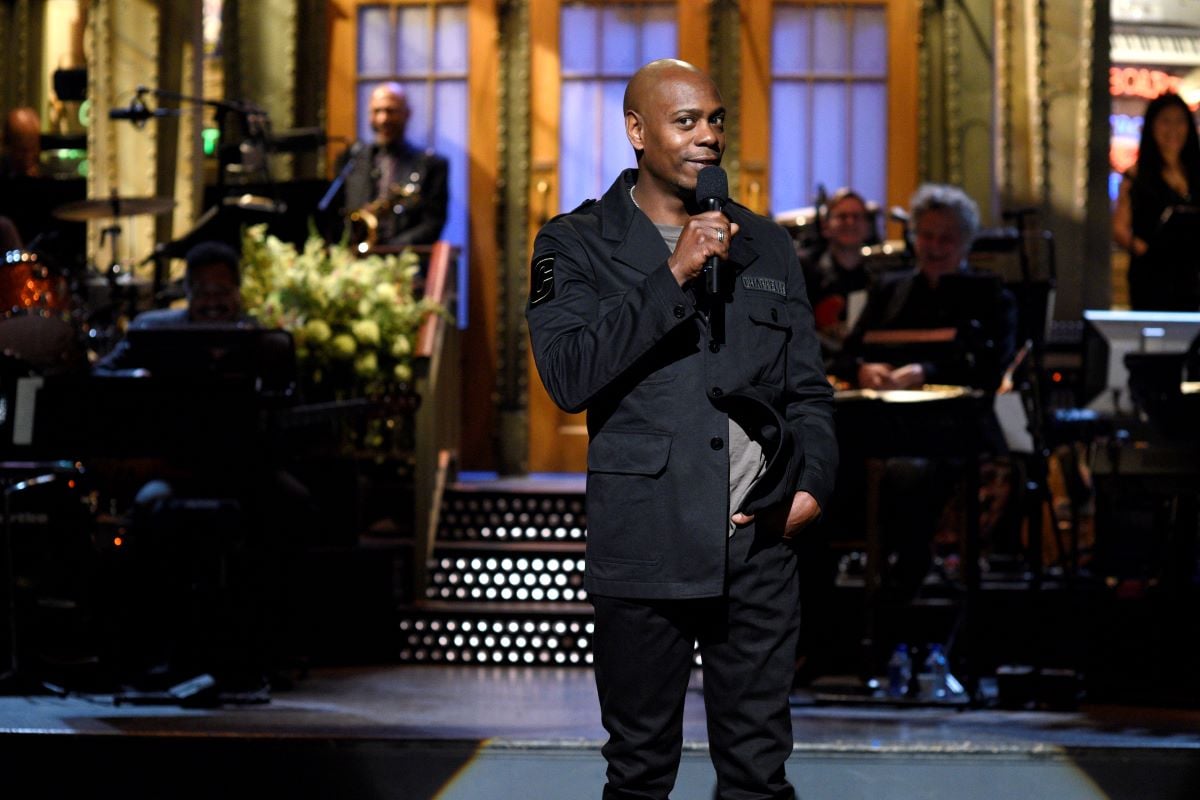 Dave Chappelle's early life
Chappelle was born in August of 1973, to parents who were both teachers and social activists. He spent his earlier years living in multiple locations: Maryland, Ohio, and Washington D.C. (via The Washington Post). Chappelle told The Post that he was just 14 when he decided to be a comedian, after being inspired by Bill Cosby's career. But he once credited Bugs Bunny as his biggest influence.
"It's weird. If you watch a lot of the stuff I do, you can almost see the influence in it," he once said in an interview with Inside the Actors Studio, "because these animators would animate these performances that were off the hook."
"And the guy who did the voices — was it Mel Blanc? — this guy was like some kind of savant or genius or something," Chappelle continued. "But that had some kind of real big comedic influence on me. Like, I like those cartoons. I think that was my first real big comedy influence, a rabbit."
His rise to fame
After graduating high school, Chappelle moved to New York to pursue his dreams of becoming a comedian. He started making a name for himself on the stand-up comedy circuit before breaking out after appearing in an episode of Russell Simmons' Def Comedy Jam. The appearance opened the door for more opportunities, including his first movie role in the 1993 adventure comedy film Robin Hood: Men in Tights.
As Chappelle's career began gaining more traction, he eventually caught the attention of TV executives, paving the way for Chappelle's Show on Comedy Central.
The show — a sketch comedy series touching on topics such as race, politics, and celebrity culture — was a massive hit with audiences, launching Chappelle to new heights in his career and making him a household name. It continued for three hugely successful seasons, from 2003 to 2006, until the comedian quit the show.
Dave Chappelle now
After the conclusion of Chappelle's Show, the comedian stepped away from the spotlight in favor of a quieter life. Years passed before he returned to the spotlight in the mid-2010s after signing a mega-deal with Netflix to release a series of standup specials. His latest one, The Closer, arrived on the streaming service in October, garnering mixed reviews from viewers.
Many have called out Chappelle for jokes deemed transphobic in the special. Chappelle responded to the backlash, saying in a clip shared to his Instagram that he would be willing to speak with members of the transgender community over the controversy. But he said that he would not be "bending to anybody's demands."
The Closer is now available to stream on Netflix.
Source: Read Full Article