Celebrities react to first presidential debate of 2020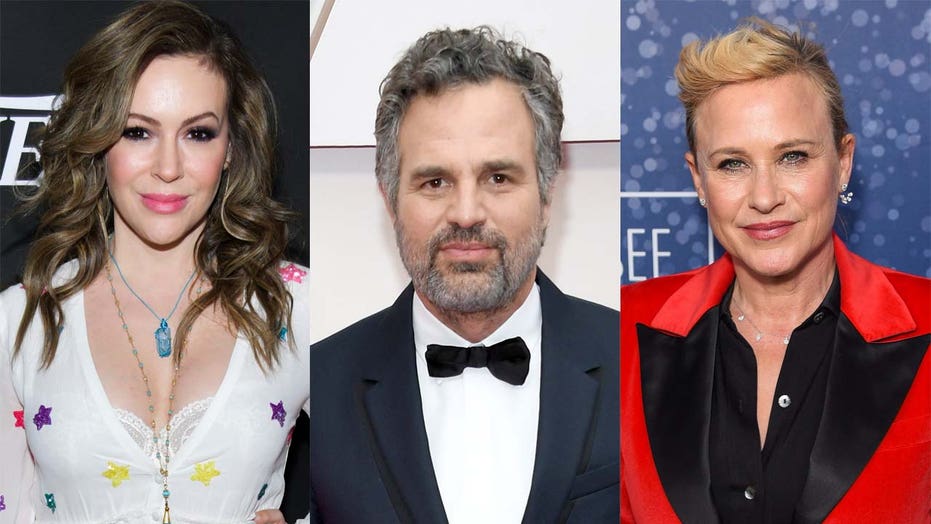 Fox News Flash top entertainment headlines for September 29
Fox News Flash top entertainment and celebrity headlines are here. Check out what's clicking today in entertainment.
Hollywood celebrities took to social media to share their thoughts on Tuesday night's first presidential debate between President Trump and Democratic nominee Joe Biden.
Alyssa Milano was among the earliest to address the debate.
"This debate is about good vs. evil," she wrote.
The "Charmed" alum went on to write: "Trump needs to answer for his lies and failures."
Later in the debate, she claimed that Trump's goal was "to scare white Americans with racism."
She added: "We can't let him get away with it. In America, everyone deserves dignity, freedom and equality."
"Avengers: Endgame" star Mark Ruffalo slammed Trump over his Supreme Court pick, Amy Coney Barrett.
"President Trump is right now trying to use the Supreme Court to strip Healthcare away from millions of Americans and has said he will use the Supreme Court to win the election," Ruffalo tweeted. "Remember Justice Ginsburg's dying wishes were to appoint a justice after the election."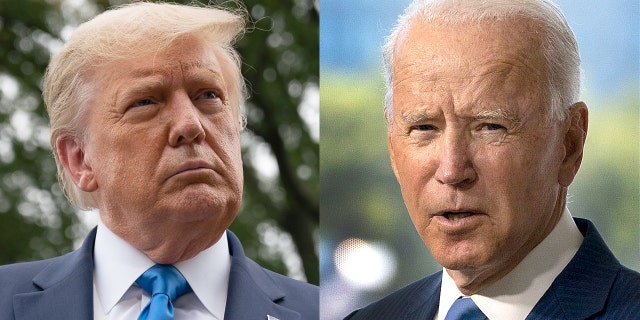 Celebrities shared their thoughts about the first presidential debate of 2020 online.
(Getty Images)
Ruffalo added later: "It would be great of come back to ANYTHING APPROACHING NORMAL! Donald has put this country on it's head, his leadership is Chaos. We can watch this debate and see how little he knows about working with anyone. That is why he let Covid kill 200K people. No Plan! #Debates2020."
After the debate was over, Ruffalo declared Biden the winner: What is clear, when you look at poise, decency, honesty, and respect one thing is clear. #BidenWon #Debates2020 #WithBidenWeCan."
Comedian Jim Gaffigan tweeted: "My children behave more civilly when I take their screens away than Trump tonight #Debates2020  #debates."
"This debate comes at a solemn moment," actress Patricia Arquette wrote. "Over 200,000 Americans have died of Covid with no end in sight. Trump is not the man to lead the country in this emergency."
"The debate confirms we have indeed entered the Apocalypse … of the ego," Alyson Stoner wrote.
"This is what happens when you elect a sociopathic reality show host to run not only the country but to dictate how we communicate with each other about deadly serious issues," said comedian Billy Eichner.
Vinny Guadagnino of "Jersey Shore" fame said, "This debate is amazing."
Actor Scott Foley called the debate "a s–t show" and said he was "so glad I decided to put my kids to bed because I wouldn't know how to begin to answer their questions with anything more than an apology."
"And an eloquent* final debate answer by Trump! *deranged, conspiracy-theory laden rant trying to convince Americans not to vote," Padma Lakshmi said.
FIRST PRESIDENTIAL DEBATE: WHAT TO WATCH FOR AT THE TRUMP VS. BIDEN SHOWDOWN
The debate was moderated by "Fox News Sunday" anchor Chris Wallace and covered topics such as the coronavirus, the Supreme Court, the economy, the integrity of the election — as well as Biden's and Trump's records.
Biden, 77, participated in primary debates earlier this year while seeking the Democratic nomination, with his opponents at those events including Sen. Kamala Harris, D-Calif., who is now Biden's running mate. Harris is set to take on Vice President Mike Pence in a vice presidential debate Oct. 7.
Trump, 74, last debated in 2016, when he faced that year's Democratic presidential nominee, former Secretary of State Hillary Clinton.
Source: Read Full Article