CeeDee Lamb Fan Spits On Cowboys Supporters During Altercation At SNF Game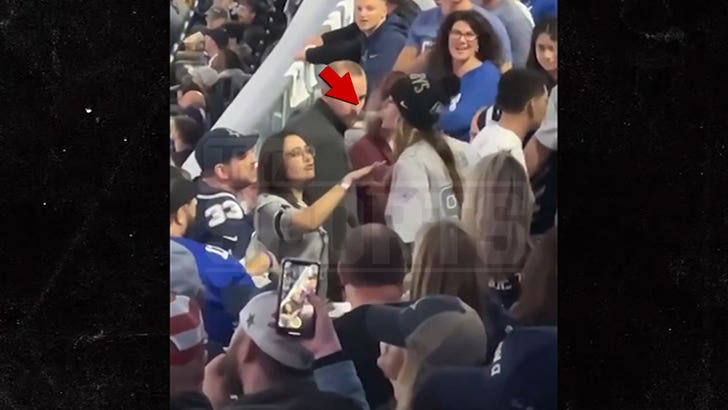 A verbal confrontation took a wet turn at the Cowboys vs. Colts game during Sunday Night Football … when a fan in a CeeDee Lamb jersey spit on two Dallas supporters — and TMZ Sports has the video.
The incident went down at the end of the Cowboys' 54-19 blowout win over Indianapolis at AT&T Stadium … when a woman started arguing with a couple.
It's unclear what sparked the altercation … but it got so heated, the fan in the Lamb jersey hocked a loogie in the couple's faces before walking up the stairs. Apparently, Dallas' big victory wasn't enough to calm both sides.
The fan made quite the exit — making a "kiss my ass" motion as she left the area. No word on whether security got involved.
The couple surprisingly didn't freak out over the spitting … they simply cheered as the woman walked away.
As for the action on the field, Dak Prescott and Co. turned the game into a cakewalk… with CeeDee, Tony Pollard and Zeke Elliott playing well in the win.
It's not the first time a Lamb fan has gotten into an altercation in the stands — as we previously reported, a dude wearing a #88 jersey clocked an Eagles fan back in January.
We've reached out to the Cowboys for comment.
Source: Read Full Article