Cardi B asks for advice on acne, says CeraVe didn't work for her

Twitter can be wild sometimes and often sends me down insane rabbit holes. The other day, CeraVe started trending. My heart sank because CeraVe has saved my skin's life these last few months and I was concerned that something was wrong with the product or that the CEO was a Maga. I was terrified to click on it. When I finally mustered the nerve to see what was happening with my beloved CeraVe, the hilarity that ensued was peak Twitter. First I saw everyone lamenting CeraVe being sold out because it was trending. I started panicking of course and went on Amazon to make sure my products were in stock. But after strolling down a page of tweets, I found out what happened.
CeraVe was trending because of Cardi B. Cardi was having a bout of adult acne and was at her wits end. So she took to Twitter to ask her followers for advice. Cardi stated that she had been to a dermatologist who put her on Retinol but "that sh*t dried her face" and made it worse. Another follower suggested CeraVe products but Cardi wasn't having that either. Cardi said she tried CeraVe and it did nothing for her skin. Below is a play by play via People:
"I need ya help tho….," Cardi, 28, began in a series of posts on Twitter. "I been breaking out lately and my face is extremely dry. I don't think these products are working. I think it's the water out here …..What are some good products for little black heads, break outs and dry skin on your face ?"

"This is my cheek … It's been happening for like 3 months now … S— really is uncomfortable," she added in another tweet alongside a close-up snap of her skin, showing inflamed breakouts and clogged pores.

Fans started to reply, recommending skincare favorites like Cetaphil, CeraVe, and Clinique products. However, Cardi said that she'd tried them all, to no avail.

"It really don't work for me," she said the CeraVe cleansers and moisturizers.

She also said she bought "the whole package of Clinique" and that "it worked [a little] bit but still sometimes my face gets really dry and I'm breaking out on my chin."

The "Money" rapper then detailed how she had recently been to a dermatologist who recommended she try retinol but claimed the product made her face "burn" and dry out even more. Some fans pointed out that retinol has a "purging phase," but Cardi said she "don't got time for my face to do that."

"I did I said it in previous post. That gave me some s— that dried my face more and make me get more [pores]," she said. "Thet said it will take 3 months but I don't got time for that and didn't give me a reason on why I'm breaking out. I never broke out on my cheeks and chin [before]."

Cardi later added that she wants "to go to a good dermatologist that do blood testing and everything. Get to the root of the problem but I don't know any."
[From People]
Poor Cardi. My sis is in a pickle. There is nothing fun about reliving your teen years by developing adult acne, especially during a pandemic when doctors and things are not readily available. More than likely the acne is happening because she is in a new place using different water and her face is just reacting to it. It is also possible that it is due to a hormonal change. Whatever the case, I hope Cardi finds someone to help her because she seemed truly distraught.
There was an esthetician that popped up on her feed with a large following that gave her some advice (read trying to sell her services). Maybe Cardi will try what she has suggested and get her skin back to normal. I do understand where my girl Cardi was coming from. Last year, I was going through a period where I was getting dry patches all over my face and no matter what I did, nothing worked. One of the Celebitches suggested La Roche Posay Lipikar Balm which worked great on my body but not my face. So I started using Tree of Life's Vitamin C serum mixed with The Ordinary's Lactic Acid serum and CeraVe's Skin Renewing Night Cream and my skin is glowing ya'll! Like I said, there is nothing fun about adult acne or skin issues period as you get older and I don't envy Cardi this situation. Hopefully, she will find what she needs and my CeraVe products won't sell out.
— iamcardib (@iamcardib) January 25, 2021
— EFRAIN (@TUENEMIGOEFRAIN) January 25, 2021
The funny tweets that popped after CeraVe started trending:
— Andrea ❥ (@andreaalove) January 25, 2021
— Jennifer Gunter (@DrJenGunter) January 25, 2021
— My Apologies, Ms. Girl… Ms. Who? (@_kirrraaa) January 25, 2021
— JUICY (@xjuicyb) January 25, 2021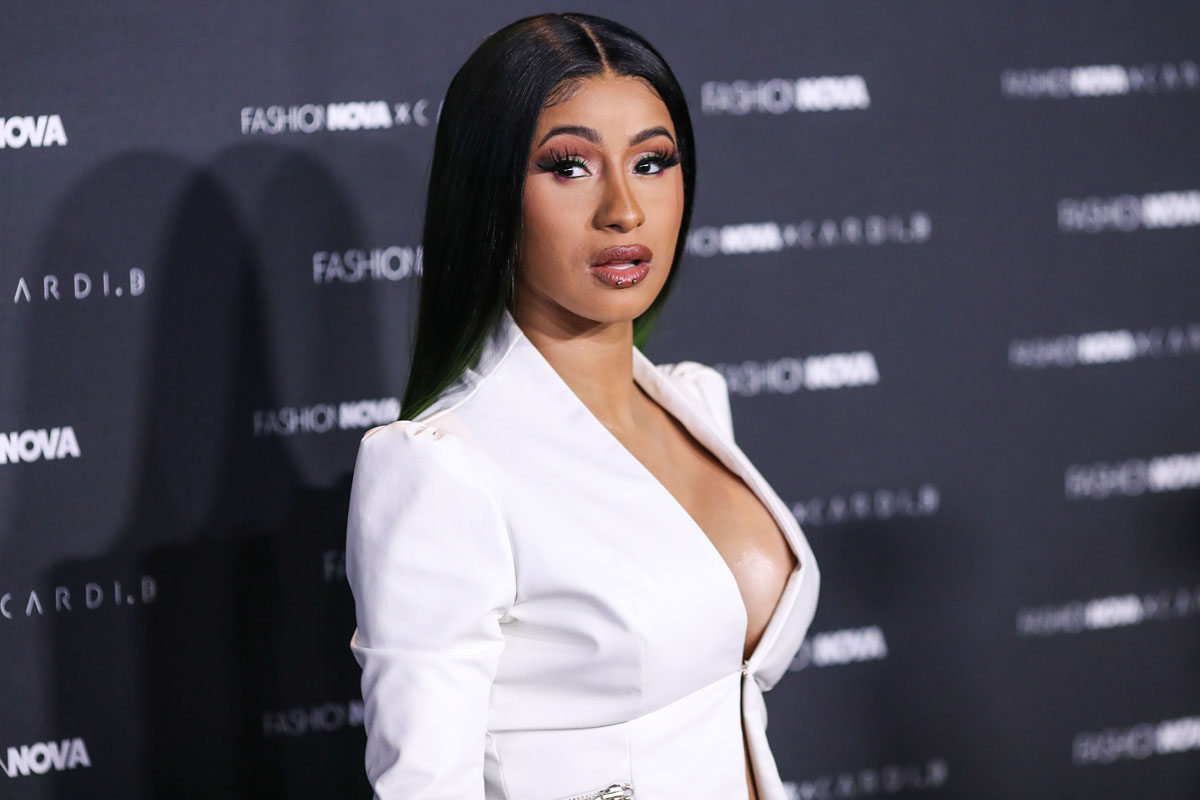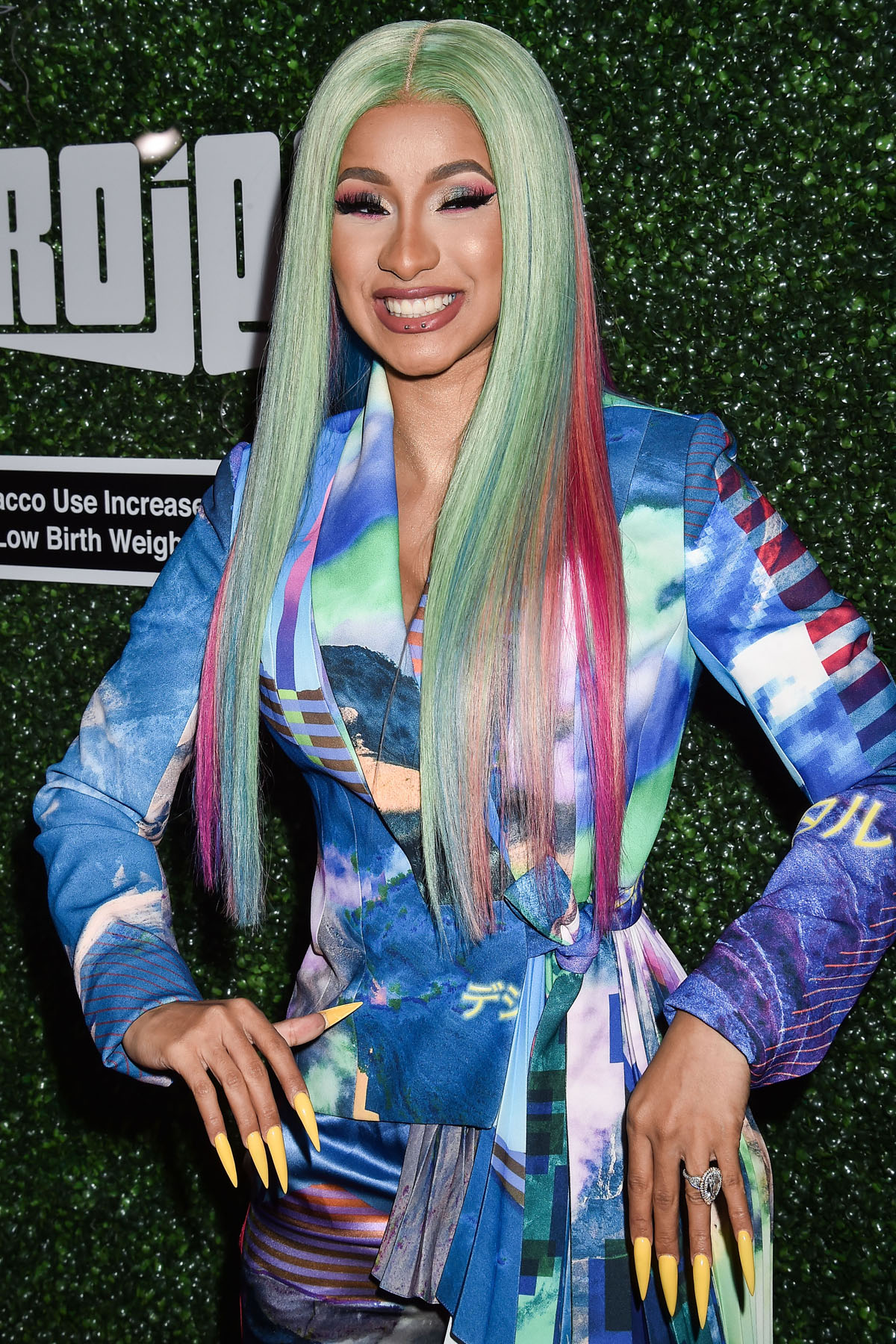 Photos credit: Avalon.red
Source: Read Full Article