Candace Cameron Bure Claps Back at Trolls Criticizing Family's Wedding Outfits: 'Don't Poke Mama Bear'
Candace Cameron Bure is among the most loved actors in America and most notable for playing D.J. Tanner in Full House. There's no question, life in the limelight sets celebrities up for intense scrutiny and, more often than not, unsolicited public criticism. Having made her onscreen debut at age 5, with several guest appearances in other shows, Bure is no stranger to public backlash. The talented actress is an Evangelical Christian with very strong views and has never shied away from controversy. So, when Instagram trolls came at Candace Cameron Bure over Instagram photos featuring outfits her family wore at a wedding, she had to put them in check. 
Cameron Bure tied the knot and started a family soon after her 'Full House' fame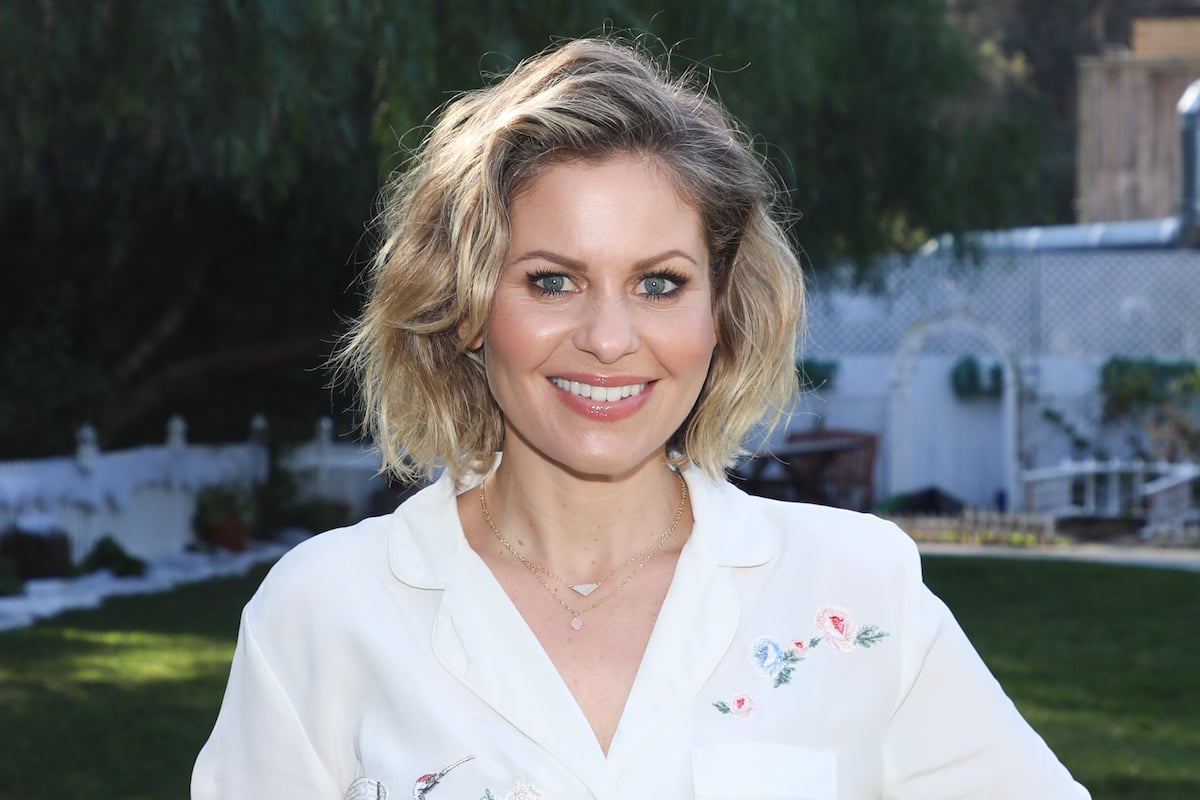 The Full House series won Bure more than just a Hollywood spotlight. Thanks to her co-star Dave Coulier, she met the love of her life and husband of 25 years, Valeri Bure. The couple tied the knot after dating for less than a year. They have since had two sons, Lev and Maksim Bure, and a daughter, Natasha, who are now all grown up.
In recent years, Bure has shared much of her personal life on social media and with the public. While she often gushes about her husband, she admitted to having gone through a rough patch in her marriage. In an interview with Us Weekly, Bure said, "There's no one that has this amazingly perfect marriage. You just hang in there and stick with it." 
Social media trolls attacked Candace Cameron Bure's family's wedding outfits in an Instagram photo
When you take a scroll through Bure's social media, there's no shortage of beautiful pictures of her and her family. She graces her fans with lovely photos every time she has something to celebrate. In an Instagram post shared on Oct. 30, 2021, a picture of Bure and her family showed them smiling together at a wedding. To no surprise, trolls came at her for their outfits, and the momma bear didn't hesitate to writ a response.
In the picture, the actress' husband and son seem to have no socks on. One of the followers made note of it and went on to say that the no-sock look is a no for them. Cameron wrote back in a seemingly sarcastic tone saying, "Thanks for letting us know."
On the same note, two different followers made a comment saying men should wear socks with a suit, to which Cameron Bure firmly clapped back saying, "In your opinion." She went on to add that such comments are unattractive and that it's not always necessary to share opinions on other people's style choices.
Additionally, Bure and her daughter Natasha are seen wearing beautiful red dresses, which to some fans was a breach of wedding dressing codes. Two followers said that red is a no-no for weddings and that it's a power color that steals attention from the bride. The actress fiercely clapped back, saying LA has different style rules.
Bure chimed in with a comment of her own as well, warning: "Don't poke mama bear. Some of you still need to learn manners. Don't like? Scroll through. Some of you ruin the fun of sharing on social media for everyone."
Candace Cameron Bure is no stranger to clapping back at haters
The wedding photo incident was not the first time Bure was forced to shut down haters. In an interview with Today, she acknowledged that posting on social media as a celebrity comes with criticism. However, when the situation warrants it — and it often does when they attack her family — Bure never hesitates to speak her mind.
The Full House star once shared a family photo in the spirit of Christmas, which was met by heavy criticism. Trolls came at her for their facial expressions among other things. Bure did not take it lightly. She took to Facebook to condemn the critics, saying their comments were rude and they should be better than that, no matter their age.
In a separate incident, Bure posted a seemingly innocent photo of her husband holding her while resting his hand on her breast. Given that she identifies as an Evangelical Christian, her Christian followers took the opportunity to criticize, dubbing the photo "inappropriate." Bure took to social media again with a series of videos addressing the issue. She firmly stated, "It's my husband. We have so much fun together. He can touch me any time he wants, and I hope he does."
Source: Read Full Article