Brooke Shields Used to Self-Deprecate So Other Women 'Wouldn't Worry About Me With Their Husbands'
Brooke Shields has been in the entertainment industry for decades, having started as a child. The former model and actor became famous thanks to her controversial Calvin Klein ads, which saw her receive a ton of backlash. The ad catapulted Shields to fame, but being a celebrity came at a high cost. Shields recently revealed that to make friends, she had to use self-deprecation so that other women wouldn't worry about her getting cozy with their husbands.
Her career catapulted from a pair of Calvin Klein jeans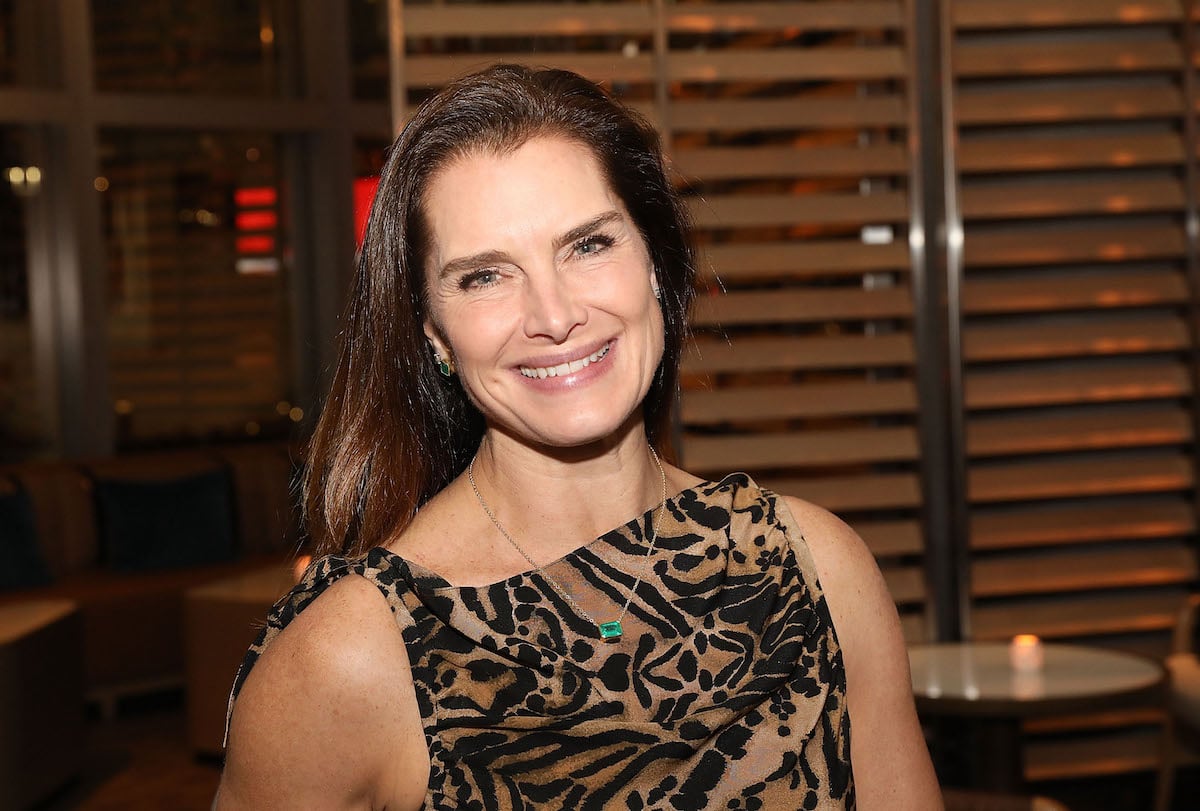 Brooke Shields was only a teenager when famed designer Calvin Klein hired her to star in 12 ads to promote his company's new line of jeans. One of the ads begins with a shot of Shields' crotch before the camera advances to the rest of her torso and face. Shields then says the legendary words, "What gets between me and my Calvins? Nothing."
She went on to appear in a series of overtly sexy prints shot by famed photographer Richard Avedon. The company's goal was to tap into the world of women's jeans, which Klein hoped to dominate. Avedon and Shields had worked before for Vogue, and he chose her to star in the Calvin ads because of their rapport.
As innocuous as the shots and commercials might have looked in today's world, the sensual ads didn't sit right with the public then. Immediately after the spots aired, viewers went into a frenzy, with many calling out the brand for its suggestive advertising. Various TV stations also censored the ad for its provocative nature.
Shields recalled the backlash, saying she was away when the ad came out. She said, "Paparazzi and people screaming at me and screaming at my mother, 'How could you?" However, with all the backlash the then-15-year-old model received, the ads were as successful as Klein had hoped, leading to skyrocketing sales.
The former model recently looked back at the ordeal, calling it "ridiculous."
Brooke Shields used self-deprecation to make friends
Shields joined Sally Holmes of Marie Claire and other women to talk about their experiences, careers, and lives. During the conversation, Shields revealed she always preferred to use self-deprecation as a means of helping other people feel at ease.
She said, "All my life, everybody has been trying to cut me off at the knees and knock me down or declare me as something that somehow isn't good enough. What I used to do is self-deprecate, and then I wouldn't be threatening to women." Shields said the mechanism helped her become less threatening to women whenever she was around their significant others.
Shields admitted her approach worked for a while. But she eventually realized it was doing her more harm than good. The actor said she began to take herself less seriously, and it started taking a toll on her.
However, Shields said she began working on herself and her success, realizing a win comes with every loss. She noted that "sometimes you work your ass off and still don't get the thing. But you've worked your ass off. And you've really given yourself the best shot."
How old is Brooke Shields now?
Shields has come a long way from her controversial Calvin Klein ad. She has established herself as a successful actor with various movie and TV credits, including Suddenly Susan, Law & Order: Special Victims Unit, and Two and a Half Men.
Born May 31, 1965, Shields is 56 years old. She is the owner of a wellness brand, Beginning Is Now, that sells T-shirts and sweatshirts for women of all sizes. According to Celebrity Net Worth, Shields is worth $40 million thanks to her modeling, acting, and business ventures.
Source: Read Full Article