Britney Spears Shares Potentially Dangerous DIY Spa Treatment Involving… Aluminum Foil!?
Britney Spears is sharing some inneresting DIY spa treatments — and by inneresting, we mean potentially dangerous! 
On Thursday, the superstar once again perplexed her Instagram followers by revealing an at-home spa regimen she apparently gave herself that involves coconut oil, an electrical mat, and aluminum foil. That's right, Perezcious readers: aluminum foil.
The questionable tip came in one of Brit's signature lengthy, emoji-filled captions on a video of herself modeling a cute blue crop top for over 2 minutes. Alongside the clip, Brit explained she was jonesing for a spa day so badly that she attempted to give herself one at home with some items she was able to find in her kitchen.
Noting that she hadn't had a day of pampering in a long time because many spas were still shut down during the coronavirus pandemic, the Toxic singer wrote:
"I know we are all getting a little coo coo with what's going on in the world ??‍♀️ … It feels like I haven't been to a spa ?? in years so I decided to create one at my house… I bought an electrical mat that vibrates your body, neck, back, and legs …. it's so cool !!!! Then I got honey ?, two of my favorite  lotions, coconut oil, and baby oil …. then I wrapped myself in aluminum foil and saran wrap ? !!!! I did this for an hour it was so awesome ? and my skin was smoother than a baby's ass."
Well, we can't argue with those results…
Actually, we can!
While the beauty community isn't talking about the skin benefits of aluminum foil wraps, wrapping one's body in aluminum foil is an alternative wellness technique that gained popularity on Pinterest, and is reportedly popular among many Chinese and Russian physicians for pain relief. This is because aluminum supposedly regulates the body's biological pathways that energy flows through.
Now, anyone who has peeped at Brit's 'Gram knows gurl loves herself some alternative wellness wisdom, so we presume she found out about this from some wellness "expert," or maybe even Pinterest.
However, some health experts say aluminum body wraps are actually harmful to one's health!
According to New Health Cycle, this method can lead to more serious health risks, as aluminum foil "breaks down into aluminum salts when it comes into contact with salt." This is bad because we humans have salt in our sweat, which means aluminum salts can then be "absorbed by your skin" and cause aluminum toxicity to be stored in the body, which "increases the risk of Alzheimer's disease." You know, the reason you're not supposed to use certain deodorants anymore?
The outlet also notes that aluminum "acts as a neurotoxin inhibiting more than 200 metabolic processes inside the body," so exercise caution before doing Brit's DIY spa treatment — or just skip it altogether.
Overall, homemade spa treatments are a cute idea, especially in these stressful times, but not everything you have laying around your house is good to put on your body! Just sayin'!
Ch-ch-check out Brit's full post (below) to read more about her spa treatment, as well as her interesting experience with a fruit shower.
Related Posts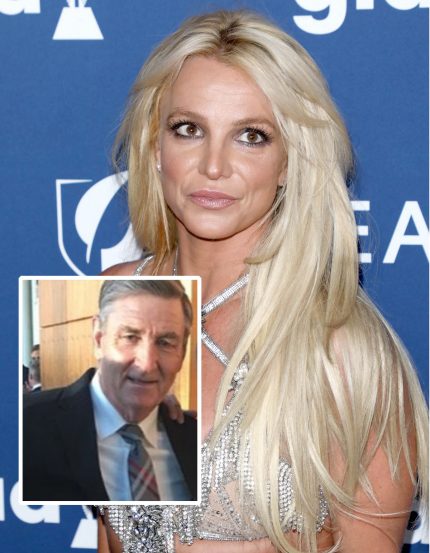 Source: Read Full Article