Ashton Kutcher Steps Out With Mila Kunis After Revealing Health Scare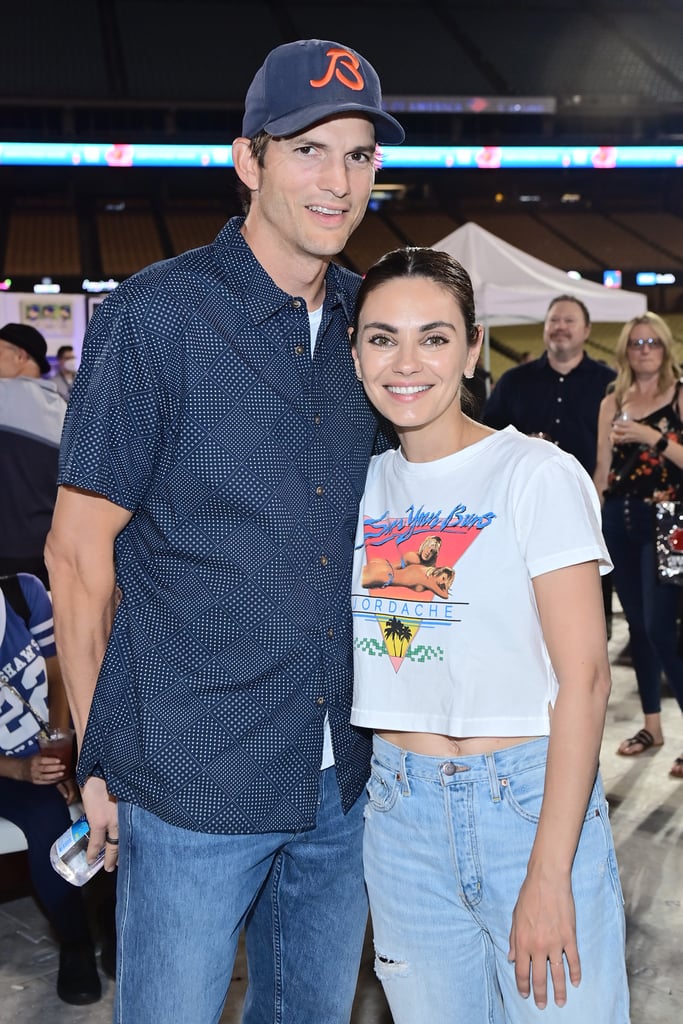 Ashton Kutcher Steps Out With Mila Kunis After Revealing Health Scare

Ashton Kutcher and wife Mila Kunis stepped out for a fun date night at Dodger Stadium on Aug. 8 after the actor revealed that he previously battled a rare autoimmune disease that damaged his sight, hearing, and mobility that left him feeling "lucky to be alive." The revelation about his health scare came from a sneak peek of an episode of National Geographic's "Running Wild With Bear Grylls: The Challenge." The clip, released by Access Hollywood that same day, shows Kutcher explaining that around two years ago, he was diagnosed with a rare form of vasculitis that severely impacted his health.
"Knocked out my vision, knocked out my hearing, knocked out like all my equilibrium. It took me, like, a year to, like, build it all back up," he says. "You don't really appreciate it until it's gone, until you go, 'I don't know if I'm ever gonna be able to see again, I don't know if I'm gonna be able to hear again, I don't know if I'm going to be able to walk again.'"
But Kutcher and Kunis were all smiles as they attended Skechers and UCLA Health's Ping Pong 4 Purpose event on Monday, even trying their hands at a game. The couple have shared a ton of adorable moments like this one over the course of their relationship. Despite playing onscreen couple Jackie and Kelso for years on "That '70s Show," Kunis and Kutcher's real-life romance didn't blossom until 2012. Although it took a while for them to officially get together, once the couple started dating, their relationship quickly turned serious. The two eventually married in July 2015 and later became parents to two adorable children, Wyatt Isabelle and Dimitri Portwood Kutcher.
Keep reading to see Kutcher and Kunis at Dodger Stadium, as well as some of their other cutest moments over the years.
Source: Read Full Article