Alton Brown's Beef Tacos Get a Spicy Boost From the Food Network Star's Homemade Taco Seasoning
Alton Brown's beef taco recipe is just one of many taco recipes from Food Network stars. However, the celebrity chef puts his own spin on the dish. Brown's ground beef tacos feature a taco mold and homemade taco meat seasoning.
Alton Brown's taco meat seasoning is a combination of spices from the pantry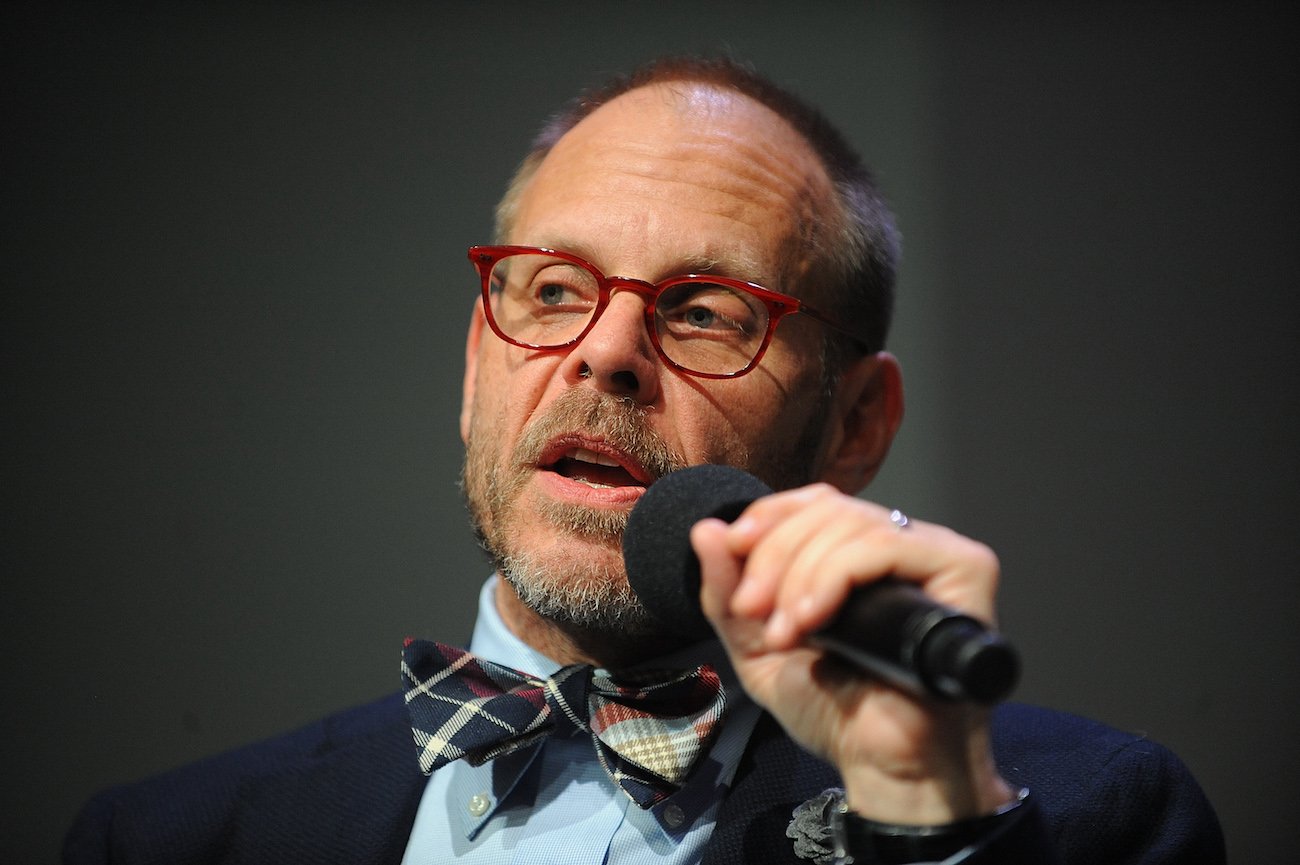 Never buy store-bought taco meat seasoning again with Brown's recipe. The cookbook author uses a combination of spices, salt, and one pantry staple to create what he calls Taco Potion #19. So what's in Brown's taco meat seasoning? Cumin, coriander, salt, and corn starch as well as chili powder and cayenne pepper for a bit of heat.
Don't like spicy tacos? Simply adjust the measurements for Brown's taco meat seasoning. Ease up on the cayenne pepper for a milder flavor. Alternatively, for those who like more spice in a taco, really turn up the heat and add more cayenne pepper than is called for.
As for the directions they're incredibly simple. "Jar up, lid up, shake up, and taco up," Brown said on Food Network's Good Eats. 
The Food Network star's beef taco recipe starts with a cast-iron skillet 
When Brown's beef tacos (formally called All American Beef Tacos) first appeared on Good Eats the Food Network star made them in a cast-iron skillet. However, that specific piece of cookware isn't a must-have. A large saute pan will work just fine. As for keeping the taco meat warm, Brown noted that a "slow cooker will certainly do the trick."
What's more important than the vessel it's cooked in, is the cooking time on the beef. Brown noted on Good Eats that the beef — he uses "good old-fashioned ground sirloin" — has to cook long enough for the corn starch to gelatinize and thicken. That way, when the tacos are loaded with lettuce, cheese, and other toppings they'll hold together.
Other important things about Brown's beef tacos that are worth noting: He puts peanut oil in the cast-iron skillet and he makes a taco mold out of aluminum foil. After frying tortillas in the peanut oil Brown transfers them to the taco mold. Those who want to give fried taco shells a go at home, go for it. As for those who want to save a little time (and mess) in the kitchen simply opt for store-bought tortillas or taco shells.
Reviewers love Alton Brown's ground beef tacos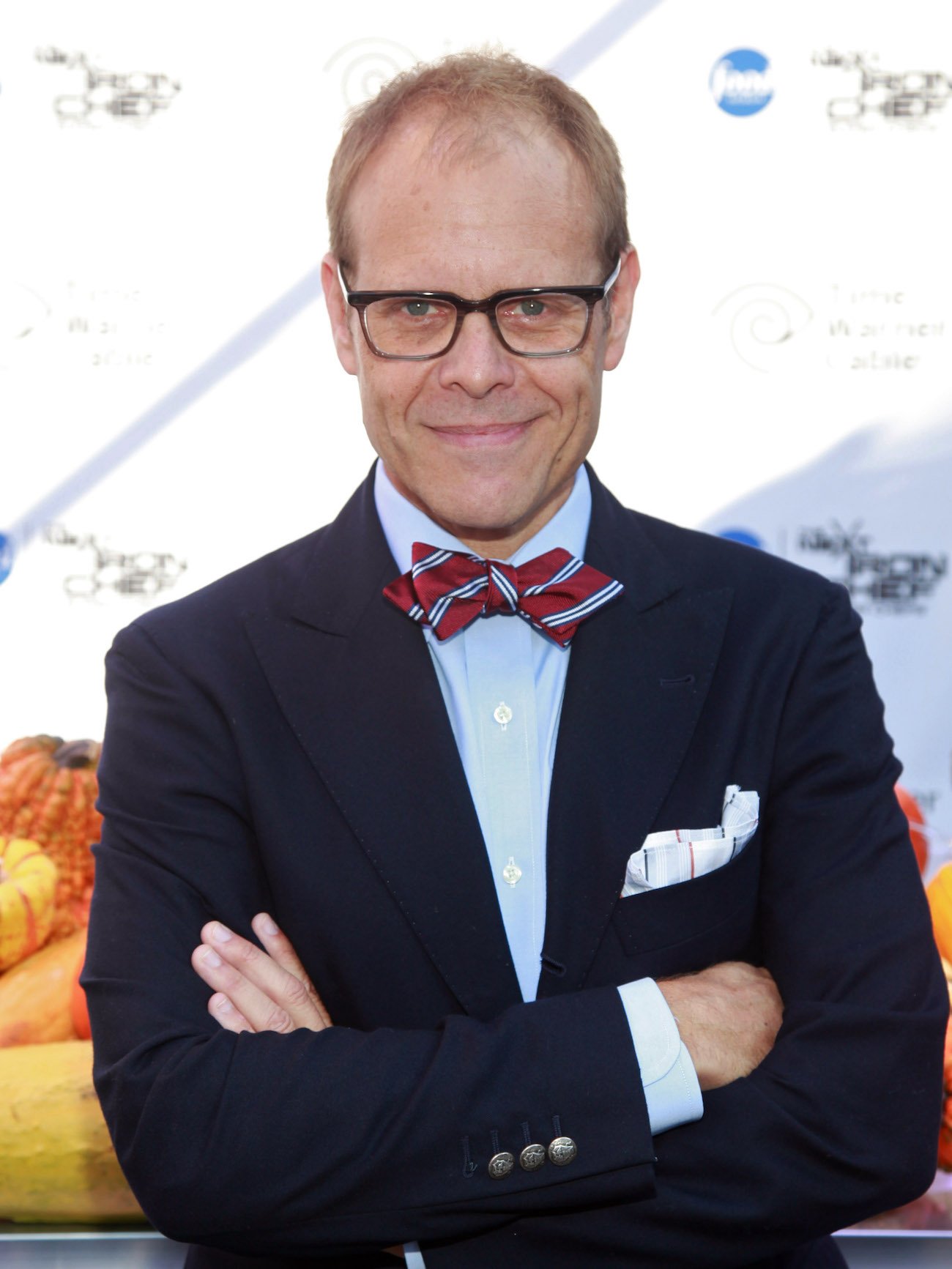 The reviews are in on Brown's beef taco recipe. At the time of publication, the cookbook author's taco recipe averages four stars on Food Network's website. Not only that but Brown's recipe's been reviewed more than 100 times.
So what do those who have made his beef tacos at home have to say about the dish? Aside from some reviewers calling the tacos too salty, most really enjoyed them. One reviewer said Brown's beef taco recipe has become a family favorite. Another said the tacos have the "exact taste" they're "looking for in a taco" while another described them as "very easy with a big burst of flavor."
Brown's taco meat seasoning seemed to be the recipe's standout element. "The taco seasoning mix is now my favorite," one reviewer said. "After trying it, I want to have this mix on hand for all of my taco recipes and may even use it the next time I do chili." Another said they won't "buy packaged stuff ever again" after trying Brown's taco meat seasoning. 
Make Brown's beef tacos and serve it with a side of Barefoot Contessa Ina Garten's guacamole on Taco Tuesday, National Taco Day, or whenever the mood strikes.
Source: Read Full Article