Alex Rodriguez Finally Opens Up About His Relationship With Jennifer Lopez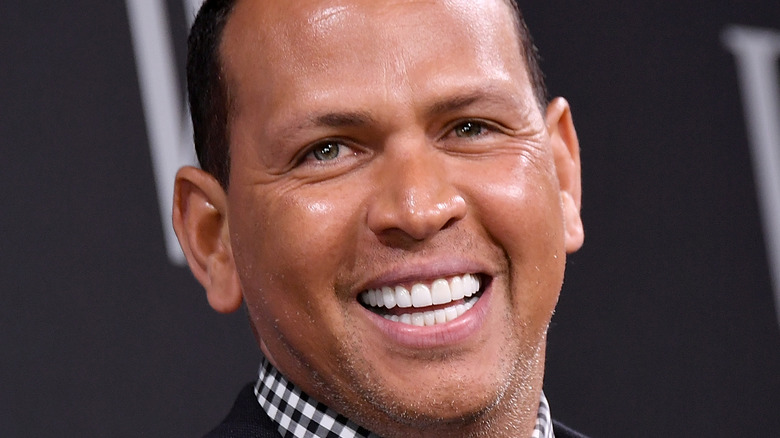 Jennifer Lopez and Alex Rodriguez were Hollywood's golden couple for five years. The couple first began dating in 2017 after they bumped into each other during an outing (via Elle). Rodriguez previously revealed to Ellen DeGeneres that JLo approached him and told him to contact her. He did and the rest is history. In December 2018, Lopez gushed over her man during an interview with Jimmy Fallon on "The Tonight Show."  The "Hustlers" star said of the ex-baseball player, "Some people try to dull you down, try to squish you down, and he's so not like that. And it's just so refreshing. It's just such a beautiful thing. He's just a very loving, generous spirit."
Two years into their relationship, Rodriguez finally popped the question to Lopez during a romantic beach trip to the Bahamas. Of course, Lopez said yes and the couple announced their engagement on social media as they showed off photos from the big moment, as well as the gorgeous diamond engagement ring, which was reported to be worth $1.4 million (via Us Weekly). The couple later decided to postpone their wedding due to the COVID-19 pandemic.
In March 2021, rumors began to circulate that Lopez and Rodriguez were on the rocks. The couple announced their split shortly after. The pair released a statement revealing that they plan to remain friends and with each other happiness in the future. Following the breakup, Lopez quickly moved on with her former fiance, Ben Affleck. Now, Rodriguez is opening up about his relationship with the singer.
A-Rod shares kinds words about JLo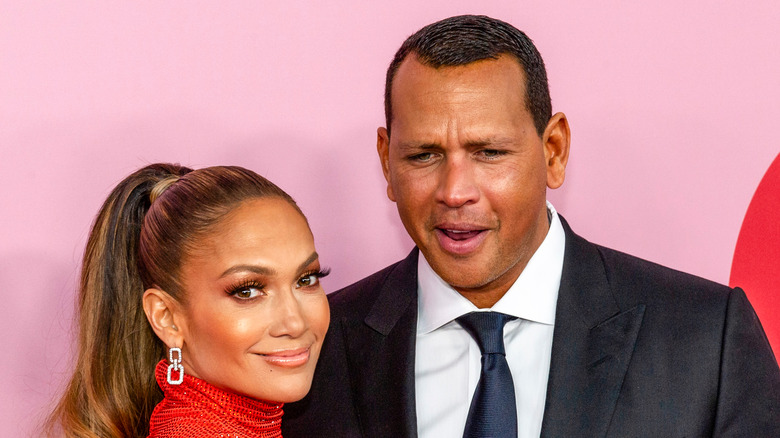 This week, Alex Rodriguez opened up about his life today. The former New York Yankees star talked about his budding business ventures and his family in an interview with ET. He also touched on his recent split with Jennifer Lopez, and how he's moving forward in a positive way following the breakup. A-Rod told the outlet that he learned so much from the relationship and that he and his children are better for having known Lopez. "I had five years of an incredible life and partnership and also with my daughters, we learned so much. And now we have the opportunity to take that and move forward and say, 'You know what? We're so grateful for the last five years, how do we make the next five years better because of lessons learned?'" Rodriguez said. 
The athlete also confirmed that he's doing well post-split and that he's looking forward to whatever the future has in store for his life. "So I'm in a great place," he said. "I'm so grateful for where God and the light has really put me, and I'm really looking forward. Mostly to see how my girls keep developing."
Rodriguez's kind words about his ex-fiance come just days after Lopez unfollowed him via Instagram. She also wiped all traces of the former baseball player from her own IG account amid her serious romance with Ben Affleck (via Page Six). While A-Rod and JLo's relationship didn't work out, it appears there are no hard feelings on Rodriguez's part.
Source: Read Full Article